Successfully selling a home requires smart investment in the right areas, with key expenses including pre-sale preparation, marketing and legal costs, and the agent's commission.
Enhancing the home's presentation will generate inquiries and increase competition, and the more activity that exposes the property to a broad pool of active buyers, the better the results.
And when it comes to commissions, everything is negotiable.
Pre-sale preparation
"It's always good to have a spring clean," says Buxton Hampton East director and auctioneer Noel Susay. "Tidy up the garden, mow the lawn, do the edges. Sometimes you might need to give your house a coat of paint, sometimes we get the roof sprayed, and then there's general maintenance of the property.
"You don't want to overcapitalise – sometimes there's no point renovating the kitchen if you're going to be selling the property."
The importance of presentation is often misunderstood by vendors, according to Joseph Luppino from Village Real Estate Seddon.
"A lot of people spend a lot of time shopping for real estate agents and tailoring the marketing and they let it all down when buyers come through the door and the property is not presented in the right way," he says.
Sweeney Estate Agents Williamstown director Dean Stanley says professionally styling a property with hired furniture – at a cost of about $4000 for a three-bedroom home – will translate to a better result at the end of the campaign. "Presentation drives price," he says.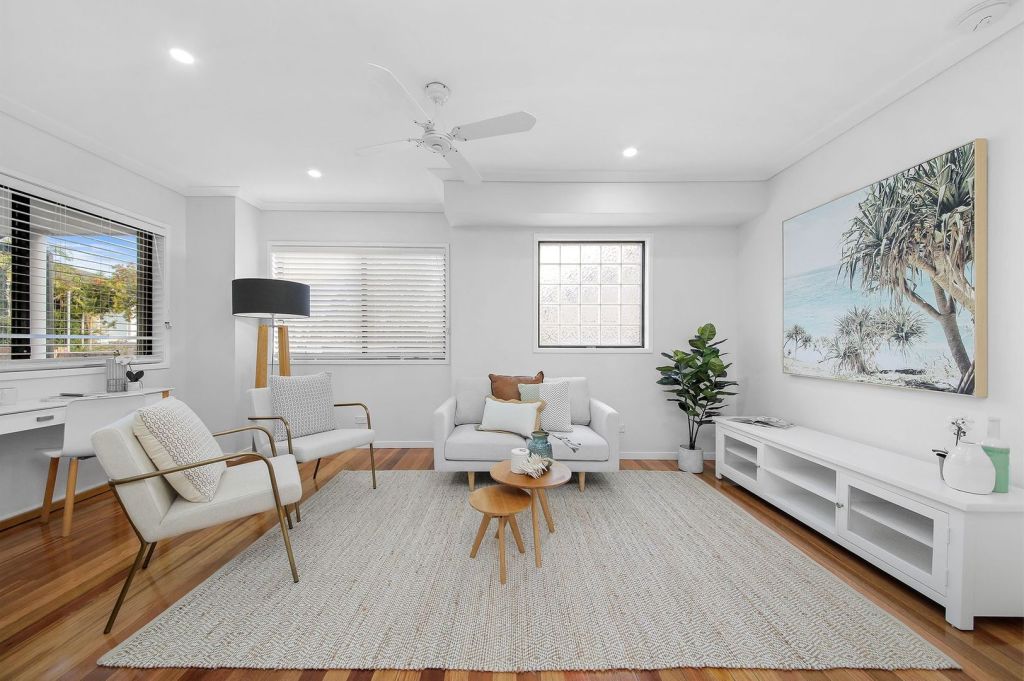 Agents almost always recommend vendors invest in styling to improve a home's presentation.
Marketing and legal
A typical marketing package starts at between $5000 and $8000, Susay says. It's usually tailored for the specific property and vendor and includes professional photography, floor plans, advertising copy, a signboard, and premium online advertising packages.
"I would encourage owners to present their property in the best light that they possibly can and to have a good marketing program that covers off an even spread across a lot of different formats," he says.
Recent changes to buyer behaviour have influenced the way properties are marketed. "What we're finding is really popular lately is professional videos – that's around $450 to $600 depending on the length of it," Susay says.
He said a simple walkthrough video can cost about $200, and the feature has proved essential through the pandemic. "I've sold a few properties to people from overseas buying purely from videos."
The level of investment can depend on the type of property and the buyer demographic, says Luppino. Print advertising gives exposure to a wider audience, while a high-tech approach suits some homes.
"Properties that have a fantastic view or close proximity to the beach or massive land size might lend themselves to drone photography."
Owners looking to minimise costs might be tempted to forgo non-essential activity. "For properties that might not be on main roads or busy thoroughfares, we don't see the value in using a large sign board," Luppino says. That can create a modest saving of about $400.
On the legal side, conveyancing services start at between $1500 and $2000, which includes preparing the contract, liaising with potential buyers' legal representatives during the campaign, and settlement of the property.
Home owners with a mortgage should also expect to pay their lender between $300 and $400 in discharge fees.
For properties sold at auction, expect an auctioneer's fee of about $1000, although this can be avoided if the agency has an in-house auctioneer.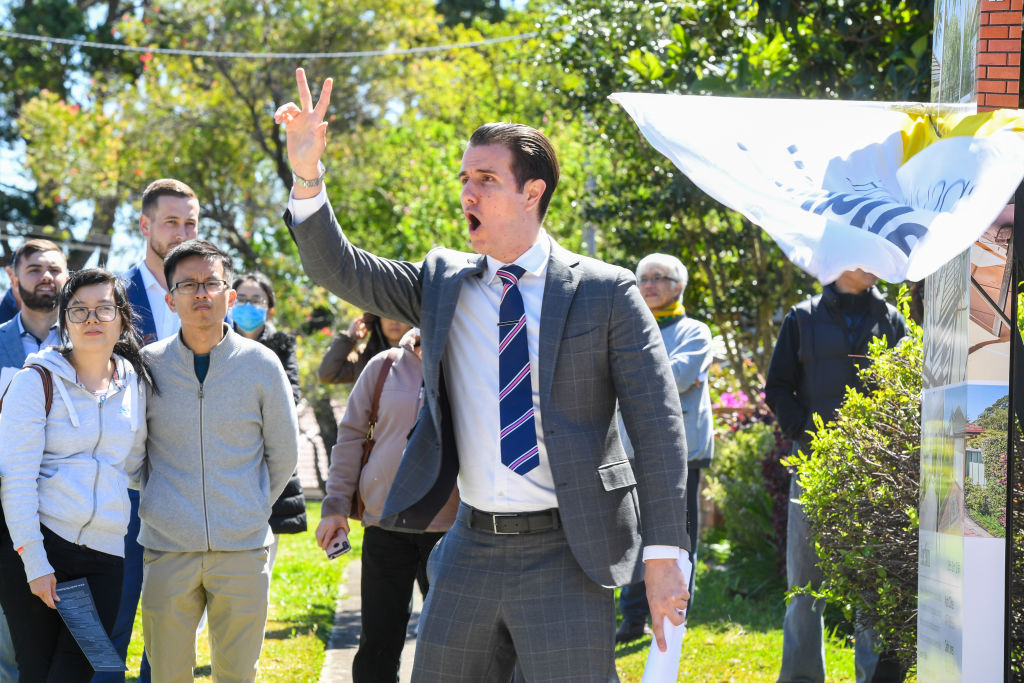 Vendors selling at auction may have to pay for an auctioneer. Photo: Peter Rae
Agent's commission
Once preparation and marketing yields a successful sale, the vendor will need to pay their agent's commission. The rate should be established as part of the interview process.
"When it comes to commission, the entire conversation is negotiable," Luppino says. "Every agency and every agent might use a different commission structure, and generally speaking it might be based on things like their expertise or market share.
"As a rule of thumb you can expect the commission to be anywhere between 1 and 2 per cent of the sale price inclusive of GST."
Commission structures don't need to be flat, and vendors can incentivise agents with a higher commission for a higher price.
"Don't be afraid to work on an incentive program," says Stanley. "You might pay 1.25 per cent up to $1 million, then from $1 million to $1.1 million at 1.5 per cent. It might be a 10 per cent incentive over a certain figure.
"I always say cheapest isn't always the best. You want to go with the person you feel comfortable with who's got results."
How much does it cost to sell a house?
Real estate agent's commission – between 1 and 2 per cent of the sale price, but this can vary across the country
Conveyancer or solicitor fees – about $1500 to 2000
Marketing – varies depending on options but expect to pay between $5000 and $8000 for professional photography, floor plans, advertising copy, a signboard, and premium online advertising packages.
Auctioneer's fees – about $1000
Renovations and repairs – varies based on the property.
Home staging – starts from $2000 to $4000 depending on the size of the home.
Moving costs – about $400 to $2000 depending on the size of the home and distance.
Mortgage discharge fees – varies based on the lender but expect to pay at least $300.
Capital Gains Tax – varies based on the property and owner's situation.